Results: "Reiki feels like I am being put back together. There is a sense of calm and peace that come over me. It is an amazing feeling and the subtle ways it helps shift me. I seem to just be able to handle my day-to-day life better" L.C.

---
Reiki is Japanese for "universal life-force energy"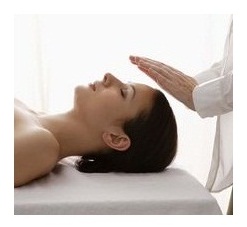 A divine, infinite intelligence guides the healing energy during a Reiki session. Reiki is an ancient healing modality that promotes healing and well-being.

Reiki can be sent in person using a hands on method, or sent remotely. During an in-person session, the client relaxes fully clothed on a massage or Reiki table as the Reiki practitioner is guided where to channel universal life-force energy to different areas of the body.

Reiki balances the energetic body, which has a direct effect on your overall well-being mentally, physically and emotionally. After a Reiki session most people feel more calm, grounded and centered. Great intuitive insight and spiritual healing can also be a benefit to Reiki sessions.

Lisa often has intuitive feedback regarding the links to physical and emotional symptoms and issues. She often receives messages from your body and through her spiritual guides during this process to share with you regarding your well-being and moving forward in your life in a more profound and positive way. Reiki can also be combined with hypnosis for a deep shift mentally, physically & emotionally.

Reiki can be used to relieve physical ailments and emotional distress, and to remove energetic blockages that prevent you from being the highest expression of who you are meant to be. Reiki, when called for, can help when transitioning out of our bodies and greatly benefits the hospice or transitioning client and their family. No matter where you are on your life journey, Reiki can bring balance and move you along with grace and ease.

Lisa is a Usui Reiki Master with traditional training coming down from Dr Usui's lineage. Lisa has worked with Reiki at WeSpark Cancer Center & for The UCLA "Young Women's Breast Cancer Survivors Group" in addition to her private practice.

Remote sessions are just as effective and can be done by Skype or by the client Tuning in during the scheduled time in a relaxed quiet place while Lisa works long distance

---
REIKI CAN HELP WITH:
RELIEVING PHYSICAL PAIN
CALM ANXIETY
PROMOTE HEALTHY SLEEP
RELIEVE DEPRESSION
RELEASE TRAUMA
SOOTHE ANGER
BRING A GREATER SENSE OF WELLBEING
BRING ANSWERS & SOLUTIONS TO QUESTIONS
GET YOU IN TOUCH WITH YOUR HIGHER SELF/CONSCIOUSNESS
Plus MUCH More.....


HISTORY OF REIKI
Dr. Mikao Usui discovered this loving healing modality while on a quest for enlightenment sometime around 1920. Dr. Usui then passed this gift down to Dr. Chujiro Hayashi, who then instructed Madame Hawayo Takata. Amy Z. Rowland writes in her book, "The Complete Book of Traditional Reiki", Dr. Hayashi and Madame Takata established the Usui Shiki Reiki Ryoho method of Reiki, or better known as traditional Reiki. The Usui Shiki Reiki Ryoho method is the most widely taught method in the world today.

---
Results: "This has been a miracle for me. The emotions I was able to let go of have freed me. I am at more peace now." S.L.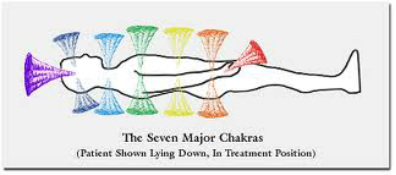 Reiki Balances, Clears, Heals & Restores Your Bodies Own Natural Energetic Meridian Centers, Also known as Your "Chakras"
---
---
KINESIOLOGY - "EMOTION CODE"
Lisa did her emotional kinesiology training under Ruth Kent LLC. This therapy is often combined with Reiki, Hypnosis, Somatic Trauma Therapy or done after a Constellation process. It can also be used as a stand alone therapy and can be done in as little as 15-30 minutes.

Emotion CodeThe Emotion Code deals with helping people to get rid of their emotional baggage. The technique works to identify and release trapped emotions through a muscle testing process. Trapped emotions may cause depression, anxiety, self esteem issues, self-sabotage, weight issues, insomnia, mental fatigue and foggy brain, relationship and money issues. They can cause you to create a heart wall disconnecting you from love. If the emotions are trapped long enough they can even cause physical illness and pain.

This process seems very passive but in time the client realizes they are responding to life in a different way. It is very subtle yet powerful.

Bringing Quality Lasting Results. Live Your Life With More Joy & Ease